As the name suggests, this short collection of fun activities is big on thrills and chills, offering a little bit of (almost) everything that Nepal has to offer. It is a quick fix of adventures for the city dweller if you're looking to connect with nature and your own side side.  We'll offer a good time with water, earth and sky – you bring the fire!!
Day 1: Welcome to Kathmandu
Your holiday starts now. Navigate through the immigration and we'll be outside the airport gates to pick you up and head off to Thamel, our base camp in Kathmandu. Under the chaos and culture shock you'll receive when you're being driven around the streets of Kathmandu, it is actually a pretty chilled place. Listen closely, you won't hear horns honking even in the worst traffic jams. Impressive, huh?
Once you're checked in, we'll brief you on the rest of the stay, answer any questions you may have, and let you loose in Thamel. There is plenty to do, you won't be bored. Try to get an early night in, we'll start early tomorrow.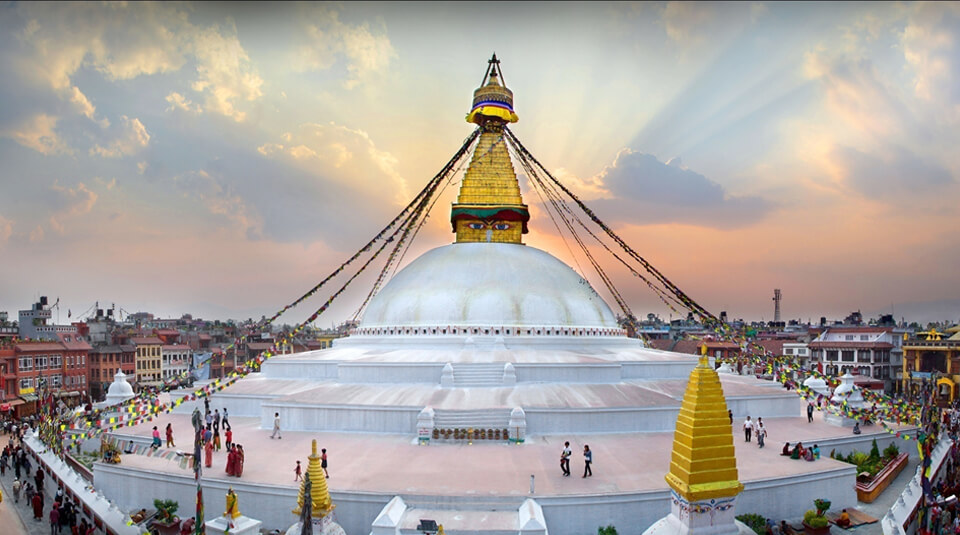 Day 2: Riverside Beach Camping
A couple of hours' drive and we're ready for our put out spot in the Trishuli river. Rafting the Trishuli is perfect for beginners, with the just the right amount of rapids to leave you wanting more, but not enough to scare you out of your next rafting trip.
Our camp for the night is in the banks of the Trishuli river, a sandy beach where you can play some football or volleyball or just relax under our Million Star Hotel.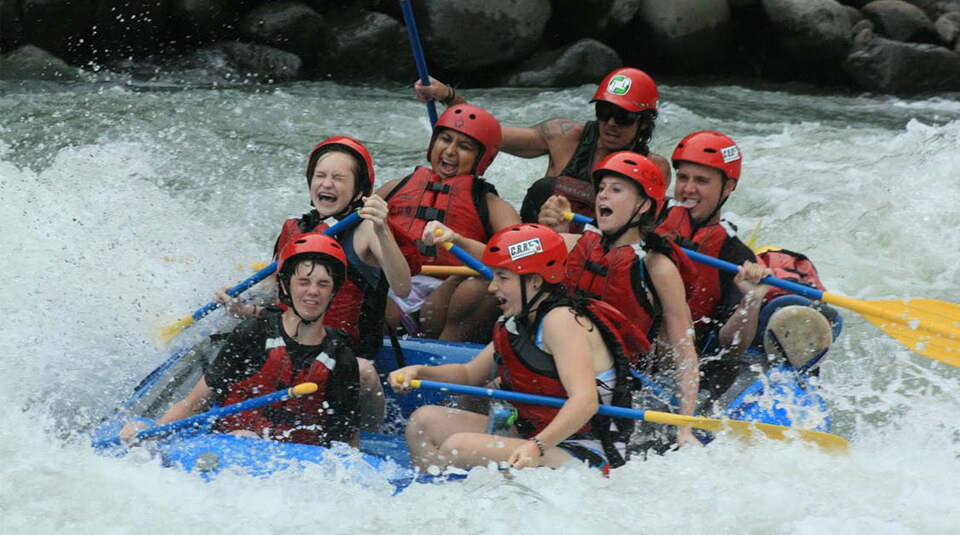 Day 3: Peaceful Pokhara
Imagine a beautiful lake, dotted with people on rowboats having a relaxed time. There are rolling hills covered in jungle rising out from one end of the lake. On the other end, a row of cafes, bookstores, pubs, restaurants, ice cream parlours, spas, everything you can think of. With free wi fi.
And if you move to the right spot in the lake, you'll see a mirror image of one of the prettiest mountain ranges in the sky and the water. All in t-shirt weather.
Do you like what you can imagine in your head? That's Pokhara. One of our earlier guests said, "If you drop your camera by accident, you still get a beautiful picture in Pokhara."
Guaranteed to massage your mind and leave all worries behind.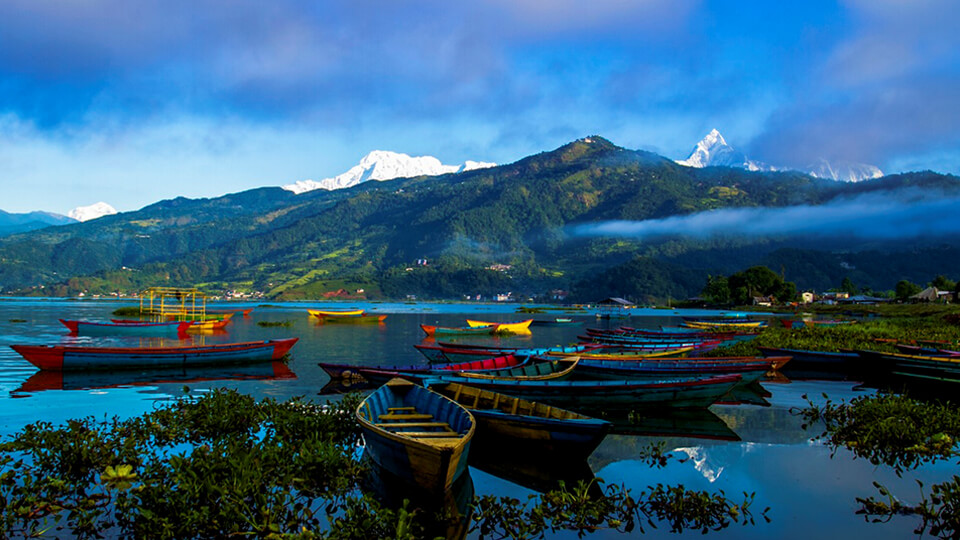 Day 4: High Flyer
There is much to do in Pokhara, but we don't want to cram your day with schedules because you are here to take it easy. But you've come all the way to the lap of the beautiful Annapurna range, it is not fair to leave without admiring them from closer up. Take to the skies on a tandem paragliding trip to check out the Himalayas from the air. It will be a view hard to forget.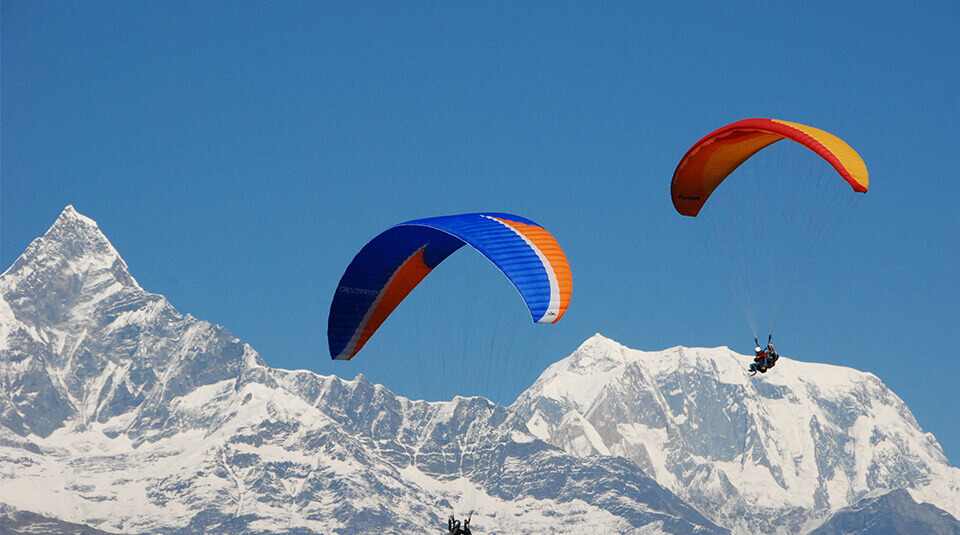 Day 5: Bye Bye Love
All good things must come to an end. Take in the last of the mountain views with your breakfast, today we drive back to Kathmandu and straight to the airport to catch your evening flight back home. We're hoping you got a good taste and will be back for more!
Write to us at trip@fantasticnepal.com for more info or if you want to book this trip. We're happy to make changes to the itinerary according to your personal preferences.